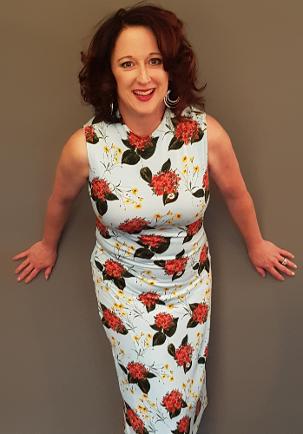 Laura delights audiences with her sophisticated interpretation of jazz: standards and contemporary, Latin, and pop standards of the 60's - 90's. With a personal songbook of 250 tunes, Laura knows music that will satisfy any event requirement. In fact, she has the ability to perform full sets in French or English.
A Niagara-based chanteuse for the past 5 years, Laura enjoys collaborating and performing with quality musicians. She has had the pleasure of sharing the stage with various talents in the Niagara Region (Dan Kozar, Greg Rodman, Doug Mundy, Rob McBride, Warren Stirtzinger, and Linda Tamburri) and New York State musicians. While in Rochester New York Laura performed with rhythm section extraordinaire: Dariusz Terefenko (Pianist), Ike Sturm (bass), Darmon Maeder (sax) and Mark Ferber(drums). Whether performing in duos, trios, quartets or as the vocalist for the St. Catharines Nu Klezmer Orchestra, Laura captivates anyone listening.

Laura's desire is to express her love of sophisticated jazz performing throughout the Niagara region and surrounding area. "Classy, sophisticated, expressive" are just a few adjectives that describe her singing style. She writes many of her own arrangements and is currently in the works on her first album tentatively titled, "LivingLRG".
With the nu Klezmer Orchestra, Laura sang at the Niagara World Music Festival (part of the 2018 Niagara Jazz Festival) She performed weekly May - November 2018 at Montana's, Niagara Falls.
Below are samples from a few of her October 2018 live performances with her LivingLRG Trio featuring Doug Mundy, piano, Rob McBride, Bass, and special guest, Sid Segalowitz, clarinet:
Under a Blanket of Blue 2.mp3
COPYRIGHT © 2014 LIVING LRG PRODUCTIONS ALL RIGHTS RESERVED.